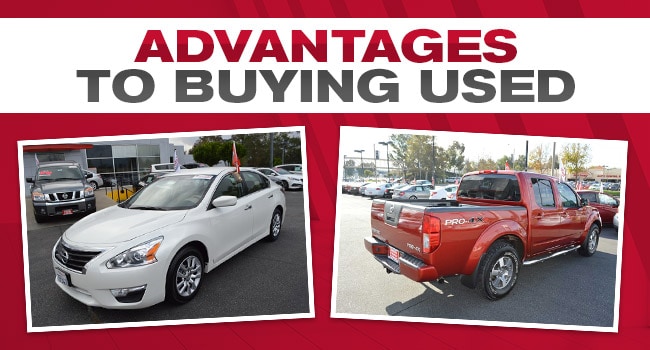 As you consider your next vehicle, one decision you will need to make comes between buying new or buying used. Both have their pros and cons. The folks that end up going for a used vehicle have good reason for it.
Buying a used vehicle can help you afford the features that are important to you. People looking for their next vehicle often like to get pre-approved for a loan. Even if you don't, think about how much you are willing to spend.
Now, compare used vehicles and new vehicles at that price point. You will inevitably notice that the used vehicles have leather seats or a premium stereo or a bigger engine while the new vehicles at that price might be a bit too austere for your taste.
Used vehicles can present themselves as a greater value due to the unique way that vehicles depreciate. Purchase a vehicle new and within about three years, that vehicles will likely be worth about half of its original price. It's at that point that depreciation levels off considerably.
Used vehicles have a much greater resale value than new vehicles. For example, if you buy a vehicle new at $20,000, you probably can sell it three years later for about $10,000. If you buy a used vehicle for $10,000 and sell it three years later, you might be able to get $7,000 back.
Another great reason to buy used is the Nissan Certified Pre-Owned program. Vehicles offered through the CPO program take everything we like about used vehicles and adds a few benefits we normally can only get from buying new. Nissan CPO vehicles undergo extensive inspections and come with a warranty on par with new vehicles.