Nissan boasts one of the longest and proudest histories of any other auto manufacturer in the world. The company wasn't officially named "Nissan" until the 1930s, but it existed as early as 1911, when Masujiro Hashimoto founded Kwaishinsha Motor Car Works.
Three years later, Kwaishinsha produced its first car. Its name was the acronym "DAT" after the family names of the company's investors. It did so well that the automaker renamed itself to DAT Motors and named its next vehicle the "Datson," which translates to "Son of DAT."
Because "son" also means "loss" in Japanese, it was later changed to "Datsun," a name you might recognize because it was the one under which Nissan sold all of its passenger cars in the United States until 1957.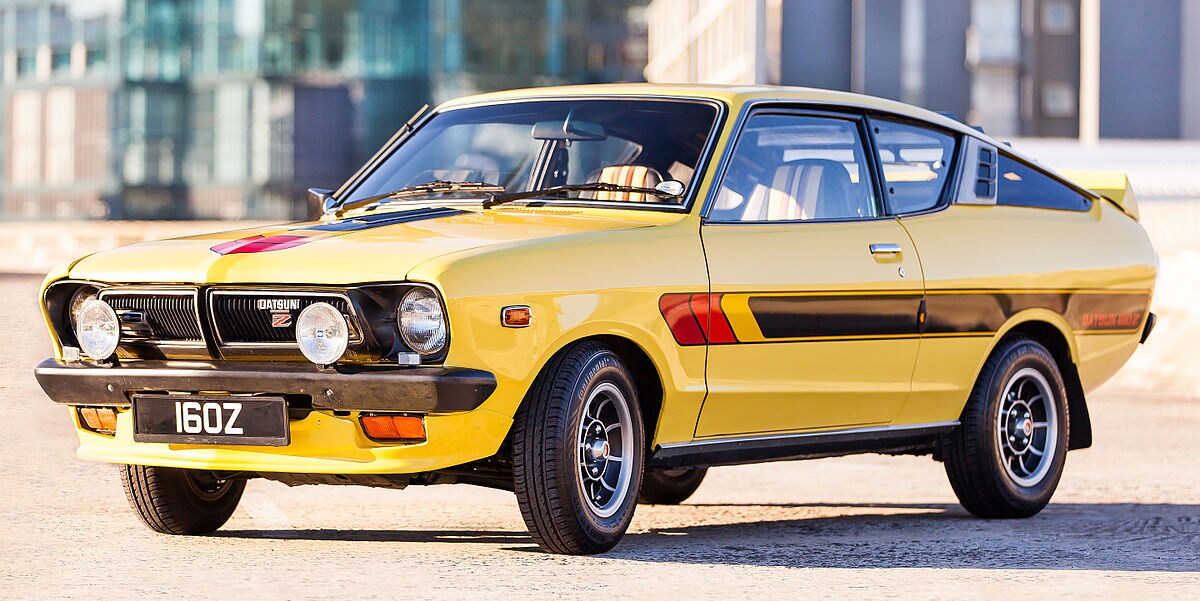 Canary yellow Datsun 160Z Sports Coupe, By Emile Gerber - www.lvstar.co.za and www.160z.co.za
Before we go forward, let's take a step back. While all this was going on, Yoshisuke Aikawa founded a holding company in Japan called Nihon Sangyo. It quickly became known as "Nissan" as an abbreviation used on the Tokyo stock market.
In the early 1930s, Tobata Casting - a Nissan-owned company-merged with Datsun. Aikawa then founded the Nissan Motor Company, but business was slow, in large part because of the devastation World War II wrought upon the country.
Nonetheless, by the 1950s, the brand's future began to brighten. The Datsun 210 won the Australian Rally Championship and the Datsun 240Z sports car, thanks to its attractive design and excellent engineering, became a poster icon for the brand around the world.
By the late 50s, Nissan had become one of the world's largest exporters of automobiles. In the 70s, when the oil crisis hit, it switched to building small, high-quality economy cars. In the 80s, Nissan finally switched from exporting all cars to the United States to building at the Smyrna plant in Tennessee. In 1999, Nissan and Renault came together to form the fourth largest automotive group in the world.
Today, Nissan is known for its relentless innovation. In addition to the strong vehicle lineup it offers around the world, it also produces the LEAF - the best-selling, all-electric, zero-emissions car in the world. Nissan GT Academy, a program that finds racing talent among video gamers, has met with incredible success across numerous racing series.
As you can see, it's hard to beat Nissan when it comes to quality or history!